3D Maze
Microsoft Corporation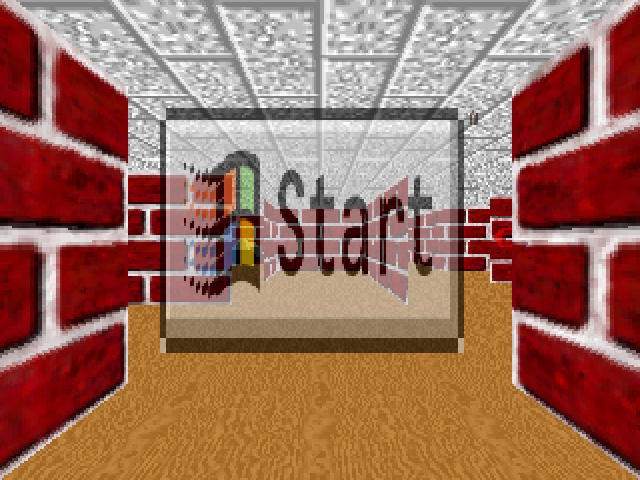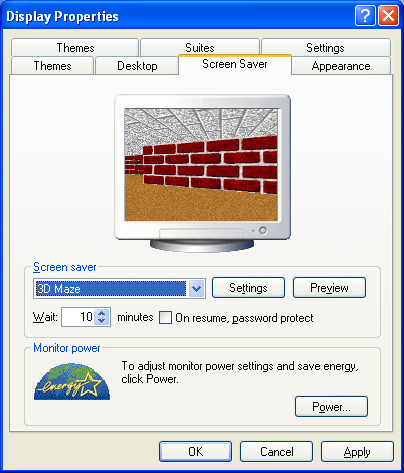 Download Details:
File Name: w98maze.zip
File Size: 464 KB
File Type: Compressed Zip File (WinZip)
Description: "3D Maze" - A simple but cool maze screensaver introduced in Windows 95 OSR2 and dropped in Windows 2000.
Manufacturer: Microsoft Corporation
Operating Systems: Windows 98 SE/ME/XP
---
1) Download the file "w98maze.zip" above.

2) Extract to your Windows directory (usually C:\WINDOWS or C:\WINNT).

3) Open the Display Properties dialog box and select the "Screen Saver" tab.

4) Select "3D Maze" from the drop-down menu.

5) Click Apply.

6) Enjoy!
Shortcut!
WinZip can automatically copy the screensaver to the appropriate place. Just click the Install button and answer "OK" or "Yes" to all prompts.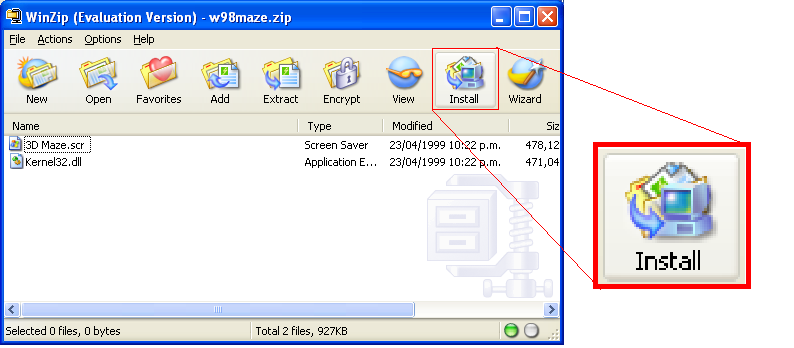 I receive the following error message when trying to open the screensaver:

Did you remember to extract both "3D Maze.scr" and "Kernel32.dll"? If you forgot to extract "Kernel32.dll", it will be looking in the default one which, in Windows 2000 and XP, don't have the procedure point it's after. Go back and try again, but this time, remember to extract "Kernel32.dll".